Originally Published By: OutDoor Hub
Below is a complete list – and review – of the Kryptek Altitude gear I wore during a Colorado elk hunt this past spring, and I ranked them in order from my personal favorite, to not so favorite. For size references, I am 6'3″, 210 lbs., athletic build and have a 34-inch waist. Needless to say, finding hunting clothes that fit properly can be a real challenge, but when I slipped on the gear Kryptek sent me, I was very pleasantly surprised. The fit and cut Kryptek offers in the Altitude collection is outstanding and obviously intended to cater to the more athletically built folks like myself.
My favorite Kryptek items were by far the Bora pants: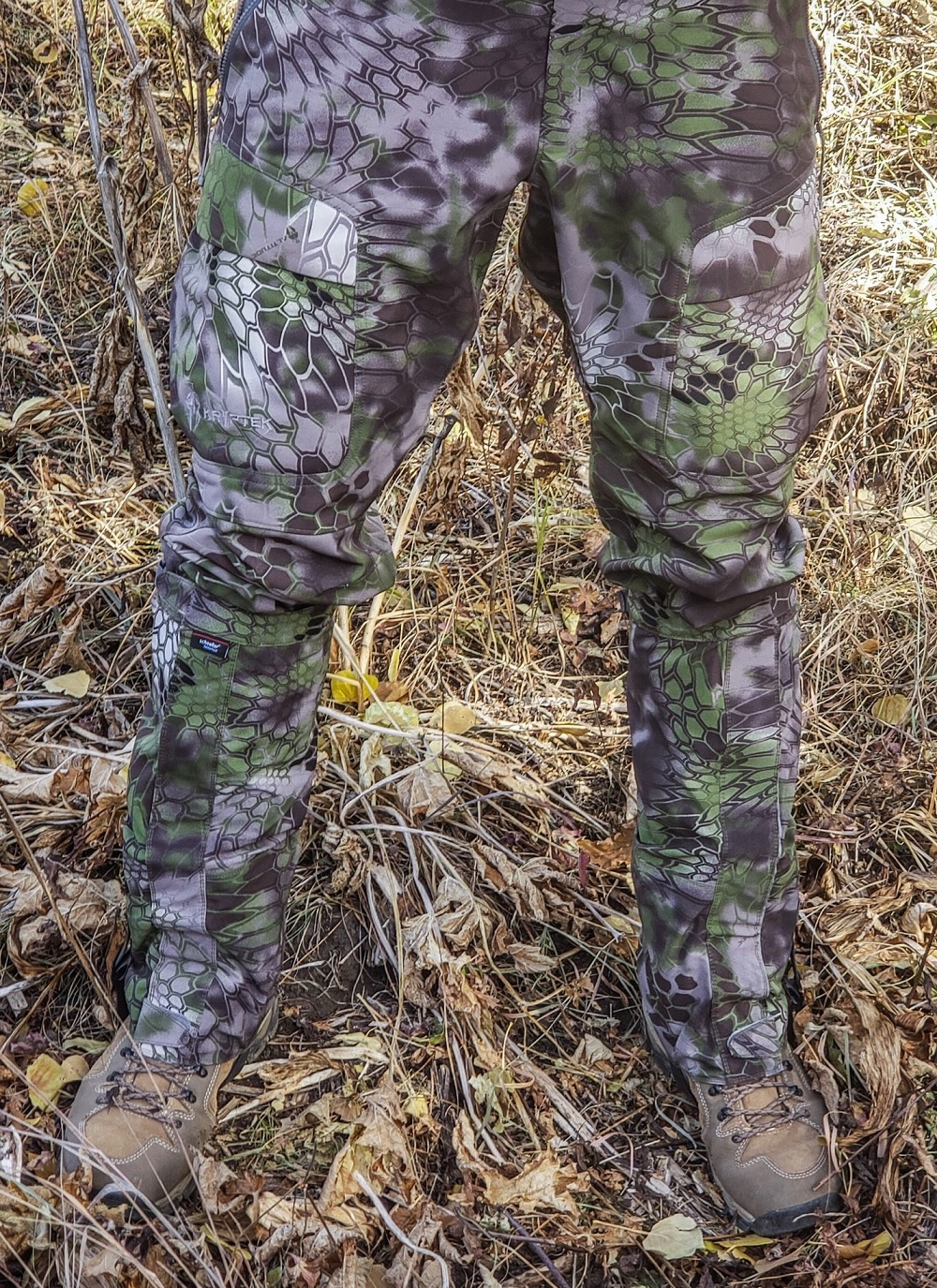 Kryptek's Bora pants, pictured here with the Takur Gaiter.

The Bora pants are athletically cut, anatomically shaped for movement, and fit like a glove thanks to a four-way stretch comfort fabric. With a total of four pockets (two hand; two buttoned-cargo), I was able to load the cargo pockets with items I knew I would need access to more often, instead of trying to dig them out from my pack.
I also found when glassing or taking a break for lunch how Schoeller's® revolutionary fabric technology, C-Change®, actively reacted to my changing body temperature and moisture levels.
These pants are tough too!
They are completely tear and abrasion resistant and stood up to the nastiest stuff I could throw at them. The only thing I'd suggest to Kryptek is adding a single back pocket.
My second favorite item was the Bora jacket: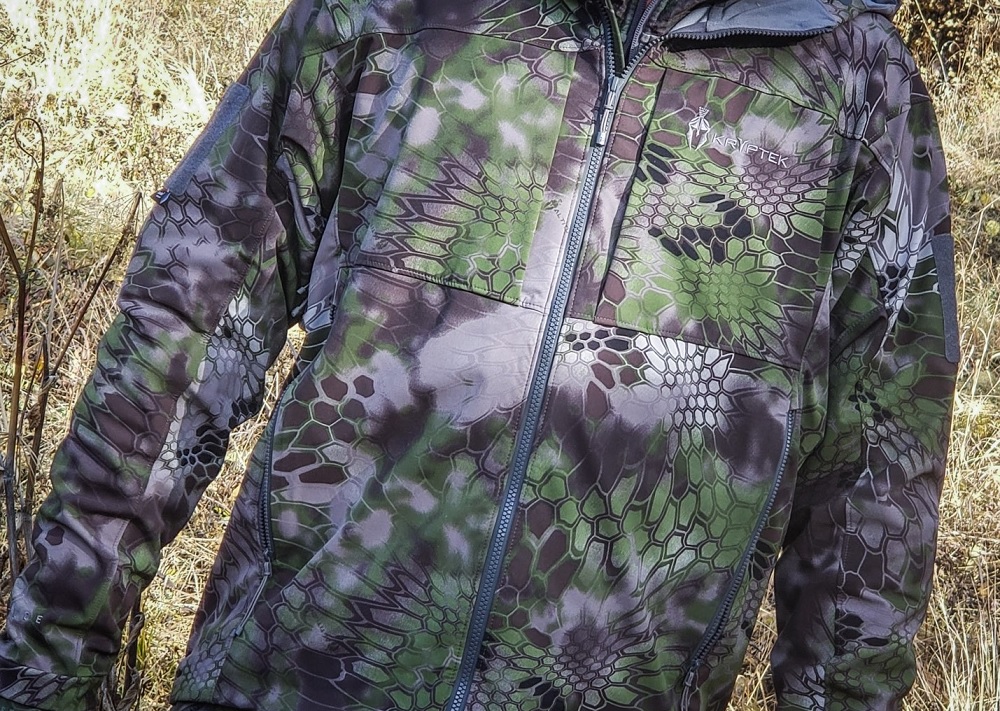 The Altitude Collection's Bora jacket.

The four-way stretch material allows for maximum range of motion, and Schoeller's® revolutionary fabric technology C-Change® allows the jacket to actively react to changing body temperature and moisture levels. In addition, the pit-zips for thermal regulation are a great benefit for when temps get warm while hiking or if you need to hold onto heat while glassing. The zipper pockets are great for keeping items secure while moving around.
This jacket is a must have when heading to the woods.
The Arma hoodie, shown here with the Tora glove, Bora pants, Takur gaiters and Arma beanie.

I used this as a mid-layer during the morning hunts, and then again as my main layer during the day. When temps started to drop again, the merino wool backer allowed for temperature regulation to help me stay warm. The armpit stretch panel technology is nice, but I would've preferred to have zips so I could open them when hiking to help with air flow.
I also found the hoodie to be a tad on the loose side. Even when I wore it under the Bora jacket, the front area is lower than the jacket, resulting in having to tuck it in. Not a huge deal, though, as this helped keep heat in. But it did get slightly annoying at times..
The next items listed are the Altitude accessories I had the opportunity to test:
The Arma fleece beanie is made with grid fleece/merino wool interlock fabric construction, which kept my head warm and dry thanks to the moisture wicking fabric. It's also extremely comfortable to wear because of the four-way stretch fabric and its five-panel fit. A must have item to complete the Kryptek Altitude concealment.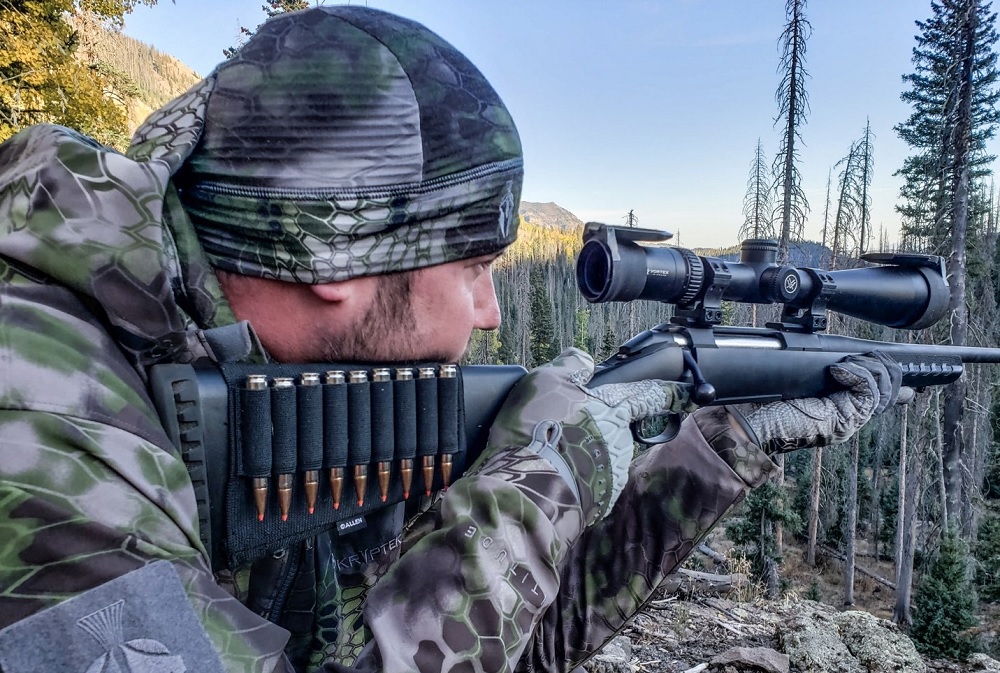 The Arma beanie, a "must have" according to Outdoor Hub.

The Takur gaiters are super easy to put on and take off with the help of the front velcro closure. The top adjustable elastic strap provided a tight fit that did not fall down while in use. They are 100% waterproof with a rating of 19,500MMH2O. In layman's terms, this kept my boots and socks dry while hiking in knee-high frosted brush, walking through a stream, or even ankle deep mud.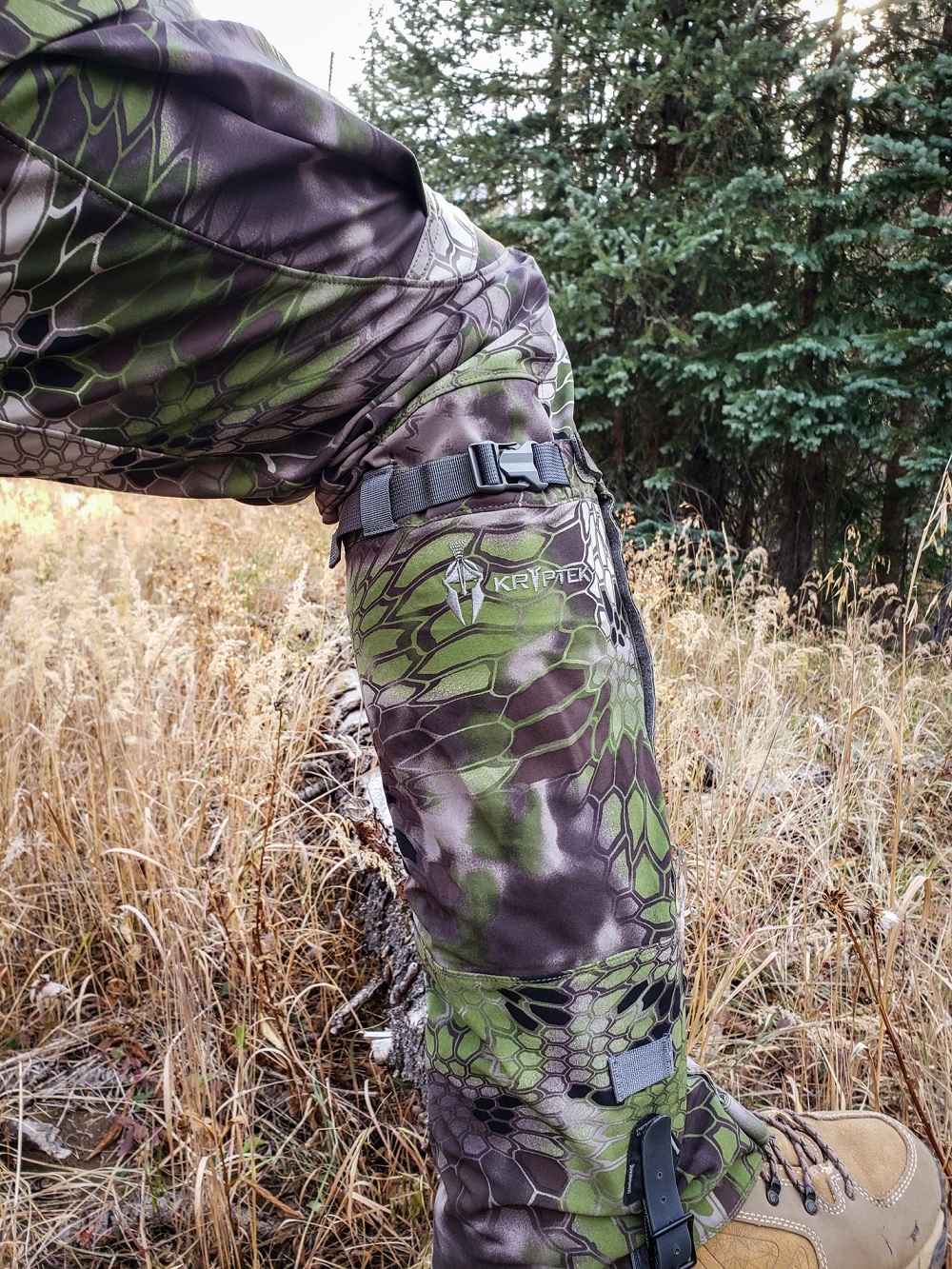 The 100% waterproof, easy-on, easy-off Takur Gaiters, shown here worn over the Bora pants.

The last item on my list is the Tora gloves. I wouldn't recommend these for cold-weather hunting, but they seem completely viable for warmer weather hunts.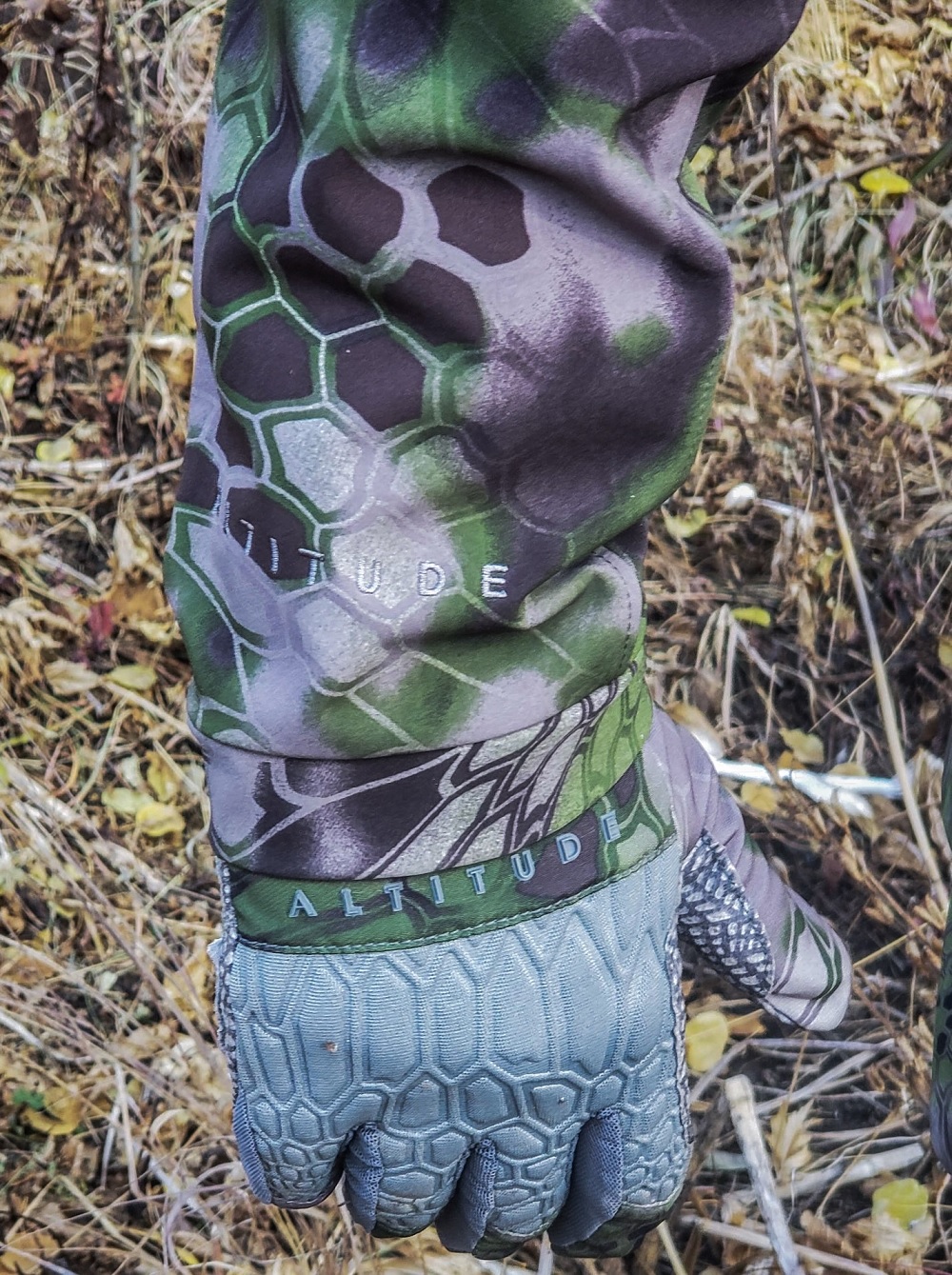 The perfect glove for warm-weather hunts.
To learn more about the Altitude Collection, click here.

To read more reviews about the Altitude Collection and other Kryptek pieces, click here.